Our Grantees

Our Grantees
Since 2016, we've awarded over $2.8 million dollars in grants to 38 nonprofit organizations doing impactful, transformational and sustainable work in the Greater Milwaukee Community.
Our Focus Areas
We fund capital projects, new programs, expansions of existing programs, or new/expanded collaborative effort between several nonprofit organizations. All grants target a specific population for a specific duration with specific measurable goals in one of these areas of focus: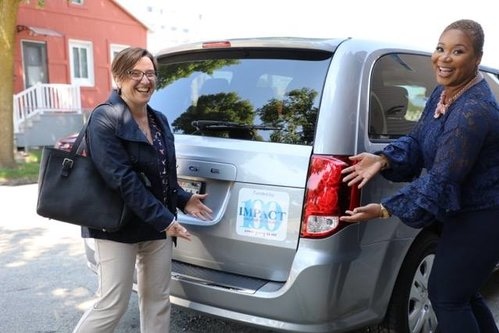 Arts & Culture


Education


Environment & Revitalization


Family


Health and Wellness
$100,000 Grant Recipients
2023

Islands of Brilliance (IOB) is an organization that pioneered the use of art, creativity, and technologies to spur self confidence, independence, and pathways to employment for autistic individuals. IOB was started by parents of an autistic child; they created an innovative model of working with autistic students using programs such as Photoshop, Illustrator and/or 3D Modeling software. Students gain skills in creative/digital design, build confidence, and learn in a safe, caring atmosphere through programming and 1:1 mentoring geared to individual needs. Impact100 funds will outfit their new Brilliant Studio: A Creative Hub for Autistic Youth with flexible furnishings and digital equipment to facilitate this life changing learning.
Founded in 1982, The Gathering provides one of the largest all-volunteer meal programs in Milwaukee. Their goal is to alleviate hunger and address the root causes and related problems associated with food insecurity in Milwaukee's poorest neighborhoods. Over the years, The Gathering has become an aggregator of healthy foods from local restaurants and large companies, that would otherwise end up in the garbage, and serves as a distribution hub for food and meal services to other local nonprofits. Impact100 funds will purchase equipment and update their food storage infrastructure to enable expansion of current meal services to their own clients and of their food/meal distribution program that supports other local nonprofits.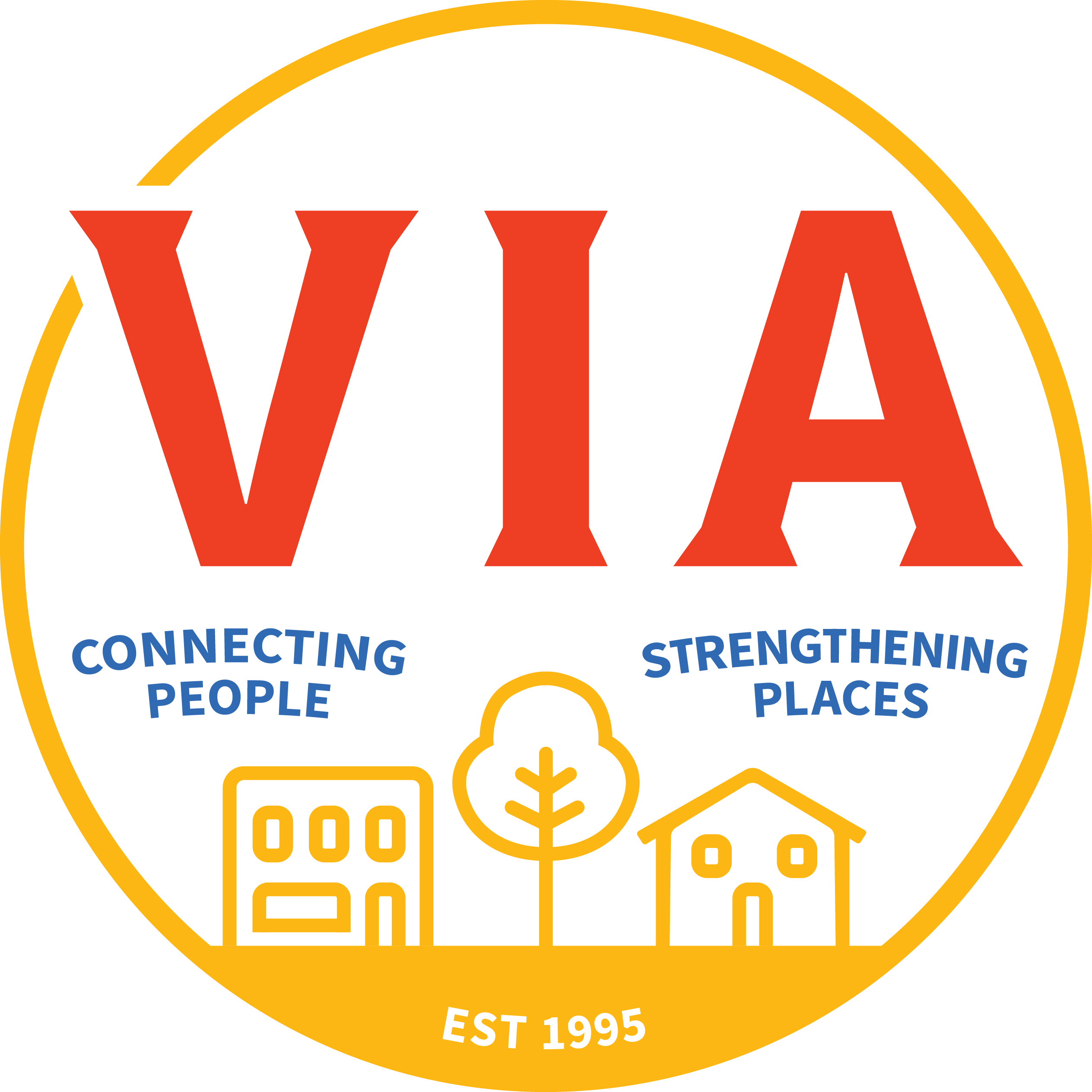 VIA CDC, a long standing community revitalization partner, whose mission is to build strong, healthy neighborhoods where all can thrive, is using Impact100 funds to help build two model homes, one on the north side and one on the near south side of Milwaukee. The model homes will be used to showcase a new method of affordable housing construction, Lange Urban Sustainable Housing (LUSH), to other builders, organizations, and communities. LUSH is a zero-waste manufacturing process, with all home parts made out of wood, renewable and biodegradable material. After a period of time, the models will be sold to low income families, with those down payments creating a ripple effect to finance the homes built in the next year, and so on. The intention is to jump start a new wave of home building to help meet the dire need for affordable starter homes in Milwaukee.
2022

Advocates of Ozaukee is a domestic abuse shelter providing a 24-hour crisis line, emergency transport to the shelter, temporary safe housing, meals, advocacy, counseling, education support for children, and follow-up services. Funding from the Impact100 grant will support the remaining part of a renovation and expansion project, including demolition and construction of a new playground, creation and furnishings for a children's computer center; a lower-level exercise room and dog kennel, upgraded security, and temporary housing for clients during the construction. In the last year, 780 people spent 2,250 nights at Advocates of Ozaukee's shelter. The average stay at the farmhouse is 92 days.
Since 1974, the Benedict Center has provided services and advocacy for women in the criminal justice system so they can live safer, healthier lives for themselves, their children, and the community. Services include community-based counseling for substance use disorders and mental health treatment; reentry support; neighborhood drop-in centers; and street outreach. The Impact100 grant will fund Certified Peer Specialists to assist women in their reentry into the community. These certified peer specialists would be people who themselves have successfully transitioned back to the community after incarceration. They are specially trained and act as coaches and accelerators who will provide support as women seek to complete treatment and aim to achieve higher levels of independence through education, employment, and stable housing.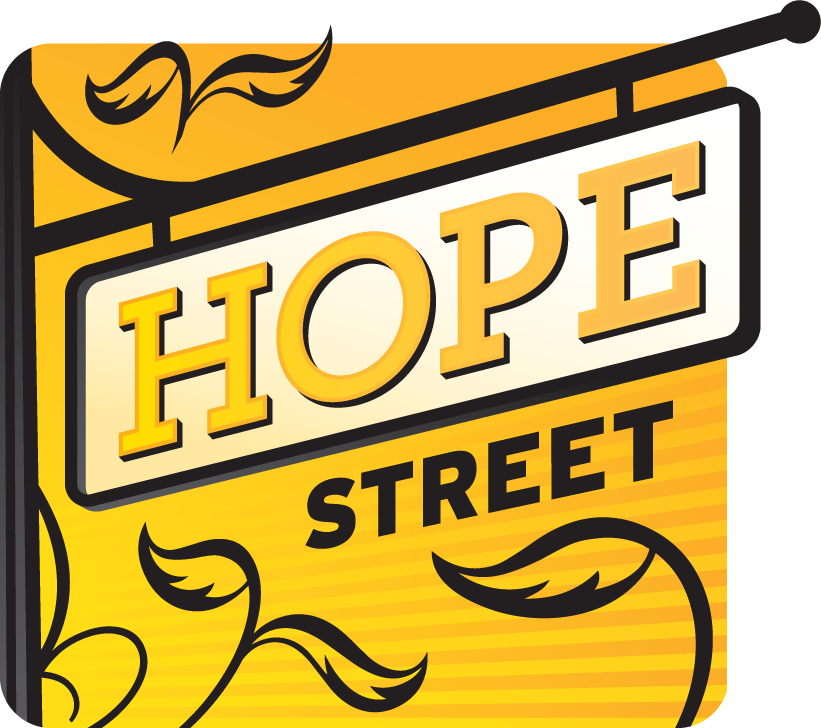 For more than 20 years, Hope Street has provided housing and healing to people whose lives have been profoundly affected by trauma and tragic experiences, like addiction or abuse. Today about 50 men, women and children live at Hope Street where each have an opportunity to experience spiritual growth, job and life skills training, counseling and more. The Impact100 grant to Hope Street will contribute toward construction costs and fund the materials, furnishings, equipment and supplies for two classrooms and a resource center within the new Shechem at Hope Street community center. Adjacent to Hope Street's apartment building, the center will provide after-school programming for students grades 1-12 from the 10 schools located within one mile of Hope Street. Additionally, the spaces will be used in off-hours for adult classes and workshops and be open to organizations in the nearby neighborhood.
Victory Garden Initiative (VGI), was founded in 2009 in Milwaukee's Harambee neighborhood which is home to 15,000 residents and is a food desert. VGI runs a 1.5 acre solar-powered, rainwater-fed urban farm as well as a farmstand, other youth-education programs, community classes, and it spearheads an annual community-wide blitz to provide raised-bed gardens for residents throughout the city. VGI's urban farm is a hub of inspiring activity and ADA-compliant upgrades would give even more people access, while qualifying VGI's farm for additional grants and city services like lighting and plowing. The goal of their project, The Homestead, is to make their farm a gathering ground accessible to all and to support the Urban Farm campus by installing a more robust rainwater system. Impact100 grant dollars will fund two years of stipends for interns, the materials and equipment to upgrade VGI's sustainable systems with a solar pump, cisterns, and a catchment system; installing ADA-compliant access, and contracting the professionals needed to make this happen.
2021

Partners in Hope program - The Community Warehouse provides jobs and job/life skills at three Milwaukee locationsto formerly incarcerated, background-challenged men and women living in Milwaukee. The project will allow 200 people to join its existing prisoner re-entry Partners in Hope, a voluntary, 18-month collaborative mentoring program that connects these challenged individuals with volunteers from law enforcement, faith and business. Participants will learn and practice positive life skills and values to help secure and maintain a job and a healthy life. Participants will gain and maintain sustainable employment and stable housing, increase their skills, retain reliable transportation, live a healthy lifestyle, experience positive family relationships, mature in interpersonal skills, and contribute back to their community.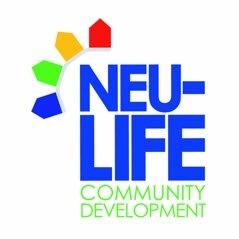 Neu-STEPP Program - For 20 years, NEU-LIFE has served youth from early childhood to young adulthood. Their nurturing community and evidence-based prevention programs build life skills, wellness, and the accountability to self that youth need to say no to risky behaviors.
Milwaukee is one of the largest trafficking hubs in the country, luring youth as young as 13 into prostitution. Neu-STEPP is one of only two comprehensive trafficking prevention programs in the nation, targeting at-risk middle school and high school youth. Thisproject expands Neu-STEPP's reach by providing curriculum and trainer training to area youth centers and schools, and develops a formal assessment tool. 5,000 Milwaukee area youth will participate in Neu-STEPP over 2 years, helping them make smart, informed choices and advocate for healthy relationships for themselves and others.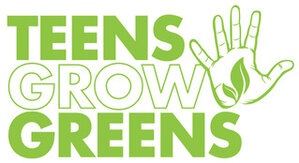 Teaching Greenhouse - The mission of Teens Grow Greens (TGG) is to develop teens through transformative experiences that cultivate belonging, skill building, and connections to opportunities that grow leadership. TGG serves minority and low-income youth from the north and south sides of the city.
Build a new 2100 sq ft Teaching Greenhouse as a permanent home for and expansion of their youth experiential learning programs in STEM and agriculture, providing year-round opportunity for TGG interns and apprentices to hone their skills in growing, cooking, selling and distributing healthy foods, and teaching what they've learned.
TGG addresses youth employment, academic achievement, and access to healthy nutrition. TGG is a source for workforce development, fostering employment skills, character development, teamwork, and a sense of responsibility toward the community.

2016
Literacy Services of Wisconsin provides literacy education to adults through the dedication of volunteers, the support of the community, and the use of specialized curricula to meet individual and community needs. The grant will support a high school equivalency program focused on high demand manufacturing and construction jobs.



Neu-Life Community Development Center empowers children and youth with skills to make better life choices. The Farmfork Youth Cooking Program aims to break down barriers to accessing healthy food in some of Milwaukee's most challenged zip codes. The grant will be used to covert the community center's outdated facilities into a commercial kitchen and purchase a van to allow them to serve more youth and broaden the program's scope.